Haptic Lab Constellation Quilt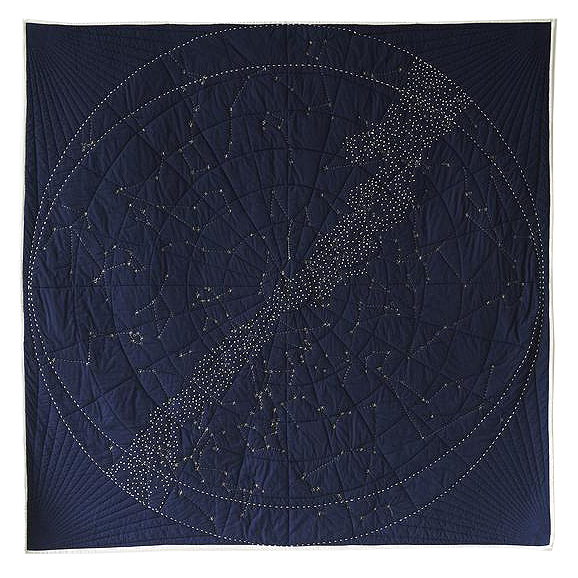 Haptic Lab Constellation Quilt
Imaginative and timeless, the project illuminates our connection to the still mysterious universe using traditional craft techniques and astronomical data. A Constellation Quilt can be used as a learning tool, a functional art object and modern heirloom. Like other quilt projects at Haptic Lab, a Constellation Quilt is meant to be passed on from generation to generation.
Each handmade quilt measures approximately 60" square and is made of 100% cotton. The embroidered gold stars depict the October night sky around the 40th parallel in the Northern Hemisphere and feature constellations like the Big and Little Dipper, Gemini, Orion, Leo, and Taurus; French knots are used to render the Milky Way as a tactile field that crosses the quilt design in a sweeping diagonal.
For best quilt care, we recommend dry cleaning only.